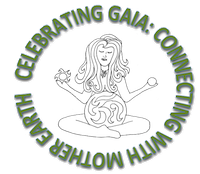 Women & Religion of the
UUA Pacific Central Region
2014 Annual Women's Retreat
February 28 – March 2, 2014
at Enchanted Hills Camp
in the hills above Napa, California
Pricing for full weekend registration remains the same — $250 if returning or $200 if registering for the first time. A partial scholarship may be available if you have attended a retreat in the past. New options are Thursday evening arrival ($30 extra, dinner not available) and a new Saturday-only registration ($50, 3 meals, no lodging, discounts, or scholarships.
These are the confirmed dates for the 2014 W&R Pacific Central Region retreat.
Early Bird registration opens: November, 2013
Last day for Early Bird registration: February 1, 2014
Last day to register or to cancel with partial refund, and deadline for receipt of mail-in payment: February 19, 2014
Retreat begins: February 28, 2014, 10:00 AM
(Saturday Only option is for March 1, 2014 only)
Retreat ends: March 2, 2014, 3:00 PM
Early arrival:
If you register for Thursday early arrival (Full Weekend option only) and pay an additional fee, you may arrive Thursday evening, February 27, 2014, or late Thursday afternoon. There are no planned activities on Thursday, and no Thursday meals will be provided. Unless you are familiar with the area and/or have good GPS, you may want to plan to arrive before sunset.